Product Description
It is our self-developed product,this product has the characteristics of not heavy,compact structure,flexible operation,reliable working situation.As its updated from the old product 0.5 combine harvester. Especially adapting to small plots in mountainous area for rice and wheat harvest.
Main Specification:
Dimension: 3700×1800×1700mm
Cutting table width: 1350mm
Feed rate: 1.0kg/s
Gross weight: 1350kg
Working rate: 0.06-0.27 hm2/h
Engine rate: 20kw/2200r/min
Harvester Model

Construction

Engine Model

CC L32

YN4CZ06131-CR

YN4EZ075-31CR

YN4B095-30CR

YN4BL105-30CR

Engine Cylinder

single cyliner

four cylinder, water cooling

Engine Power

Engine Rotation Rate

Working Dimension L*W*H

4080*2150*1940mm

4940*2810*2550mm

5300*2730*2770mm

5080*2210*2750mm

5330*2450*2880mm

Net Weight

1350kg

2300kg

2480kg

3110kg

3560kg

Cutting Width

1420mm

1830mm

1980mm

2100/2300mm

2160mm

Feeding Capacity

3.6 t/h

8.28 t/h

9 t/h

14.4 t/h

14.4 t/h

Minimum gap to ground

180mm

260mm

260mm

240mm

270mm

Moving speed

1.8-4.5 km/h

2.88-6.03 km/h

0-5.58 km/h

Productivity (hm²/h)

0.07-0.17

0.20-0.40

0.26-0.40

0.30-0.50

0.26-0.52

oil consuption rate (kg/hm²)

16-22

<28

<30

<28

<30

Feeding Wheel diameter

840mm

1000mm

No of thresher drum

1pc

2pcs

1pc

Crawler dimension

90(pitch)* 38pcs*280mm

90(pitch)* 48pcs*350mm

90(pitch)* 50pcs*400mm

90(pitch)* 52pcs*450mm

90(pitch)* 53pcs*450mm

Track Gauge

780mm

1050mm

1050mm

1200mm

1200mm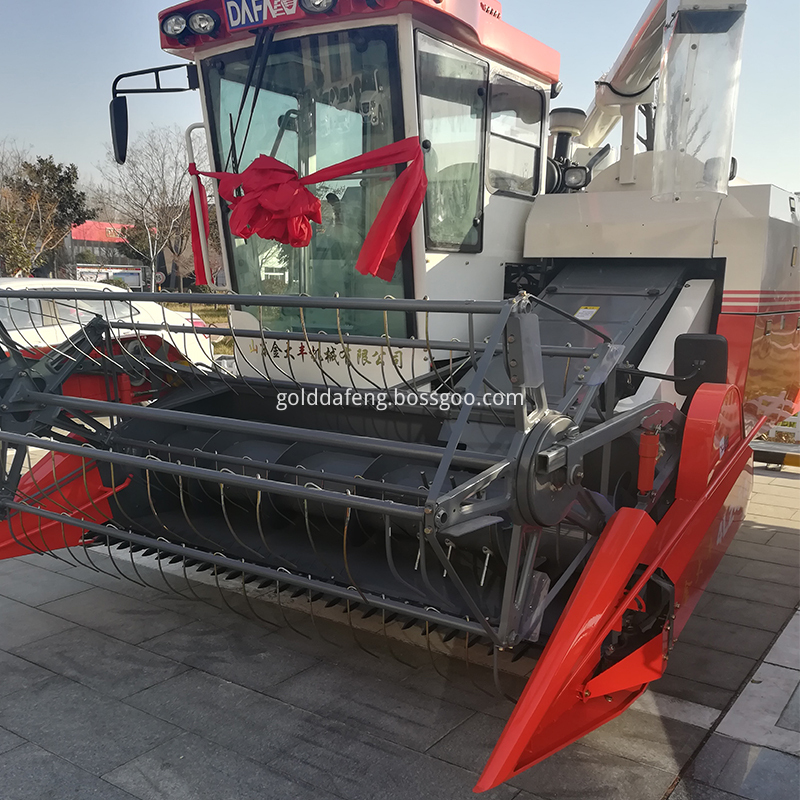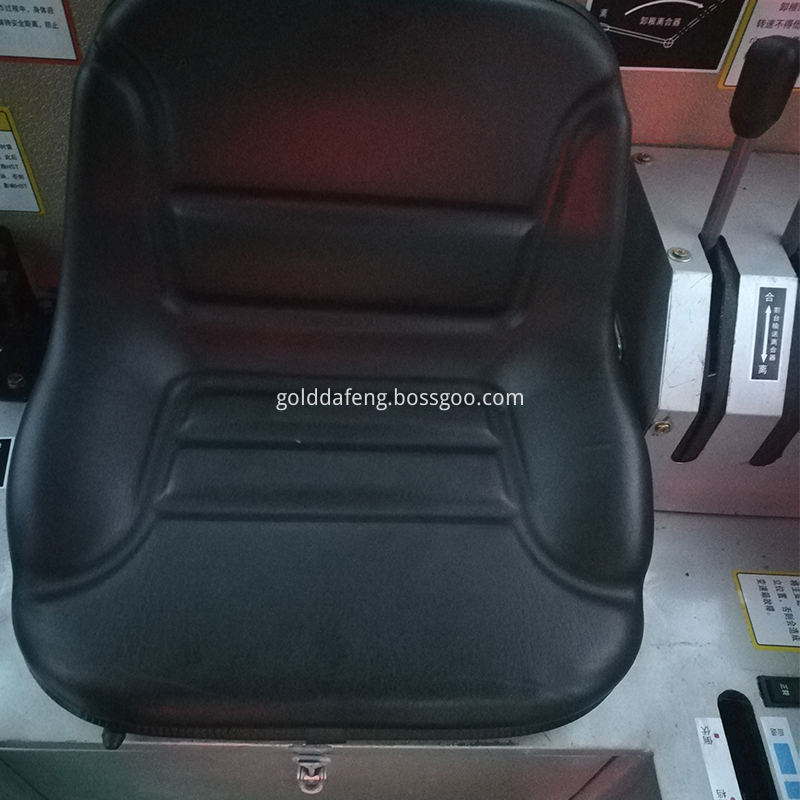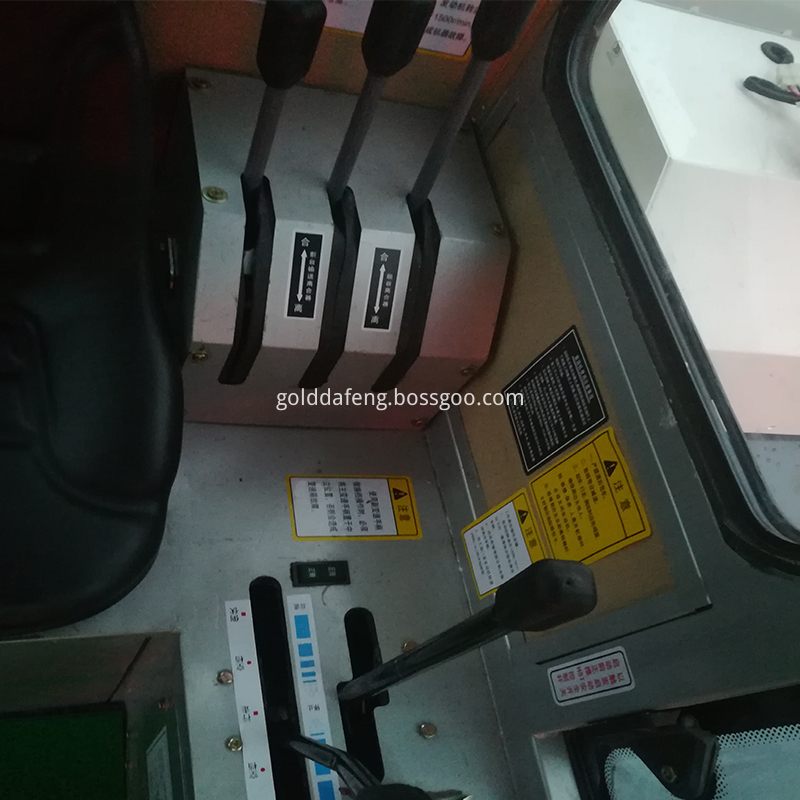 Details Show for Rice Paddy Cutting Machine: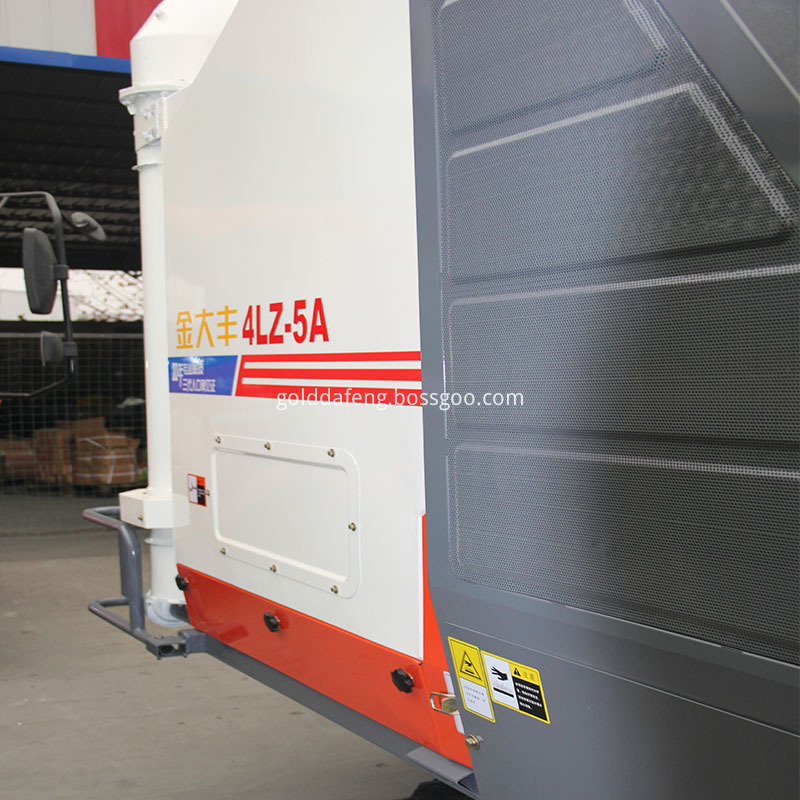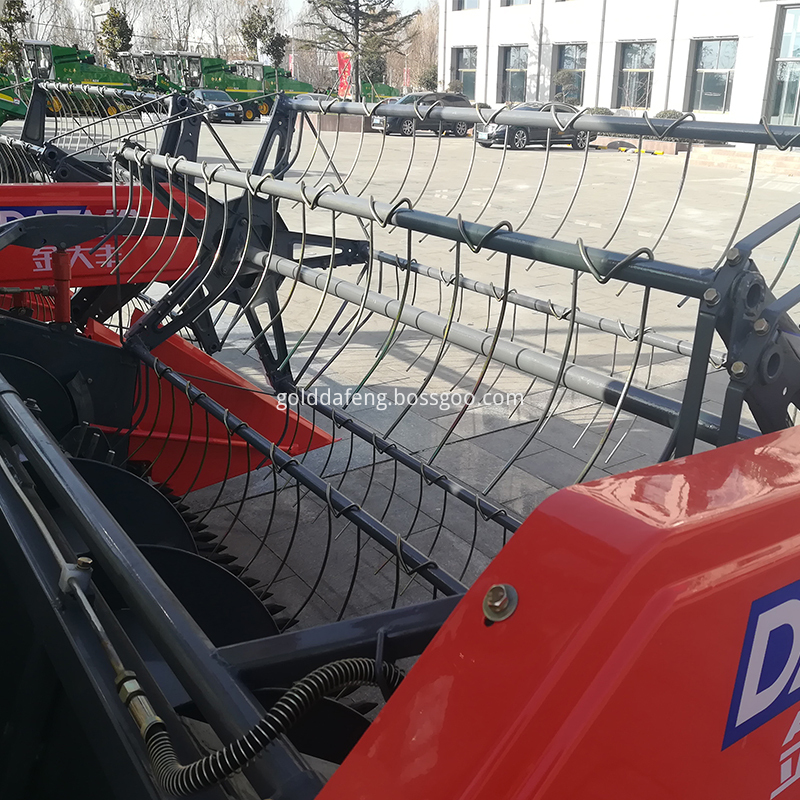 Product line for Harvesting machine: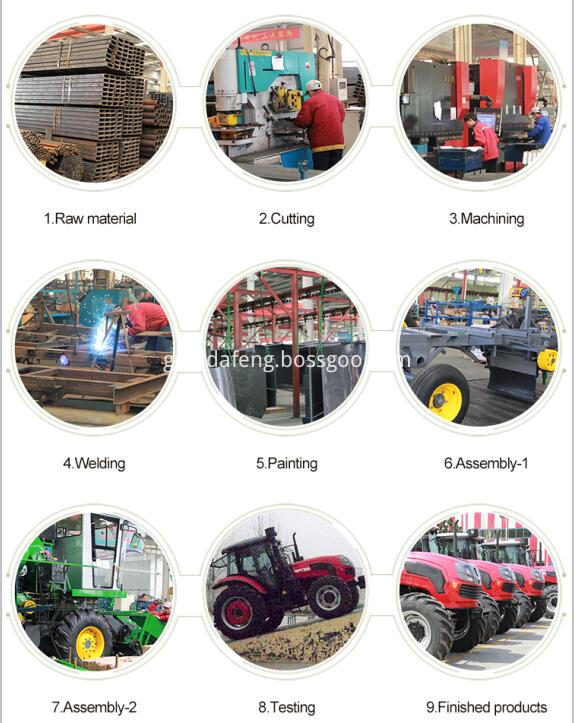 Our Workshop: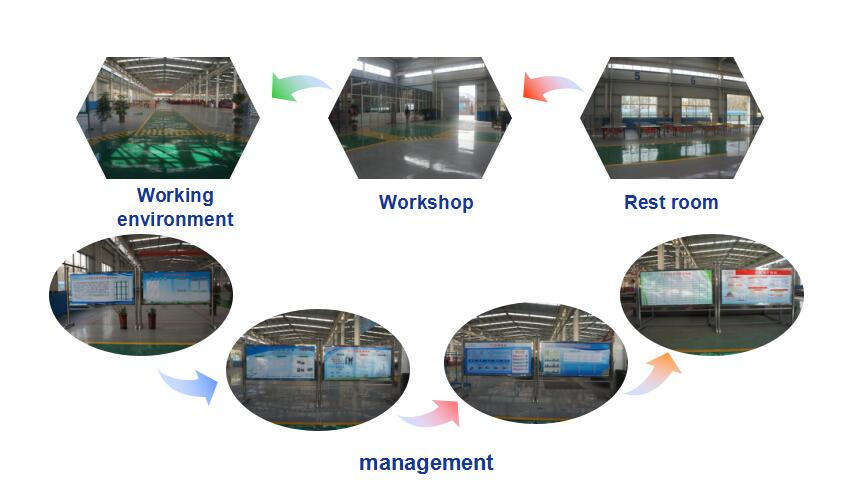 Supply system:
The company consist of strong and stable matched supply system; its supplier number is 200, of which more than 60 are professional manufacturers with high production capacity located in Jining; which in turn strengthens and stabilizes its supply and completing system.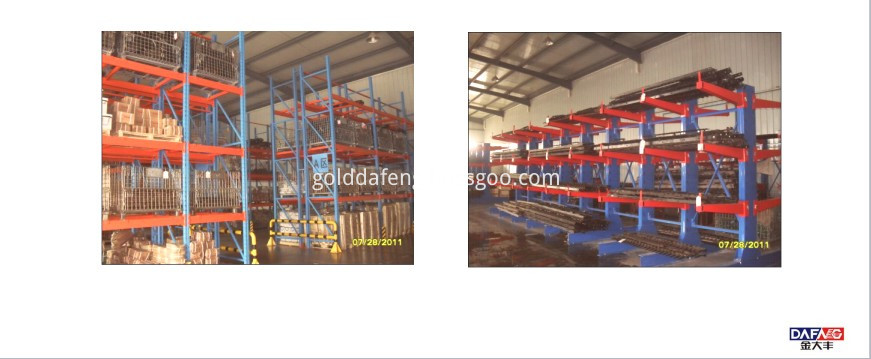 Marketing networks
It has been subsidized for Farm Machinery buying and we got subsidies for agricultural machinery and tools.We have more than 300 distributors & service stations net across all over China
Sales network: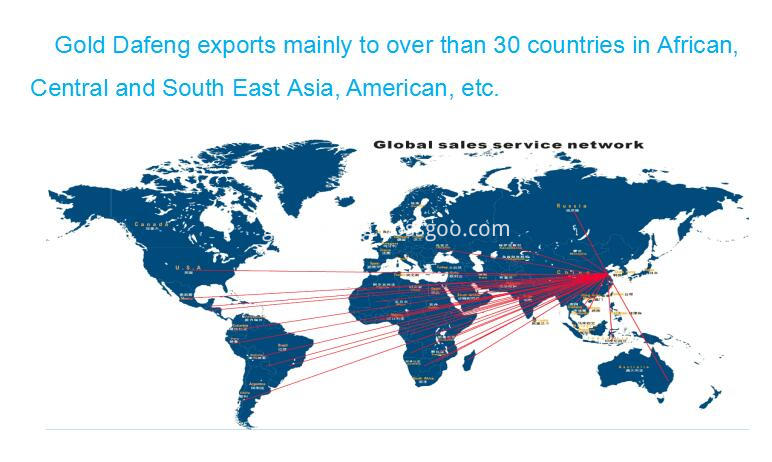 Training: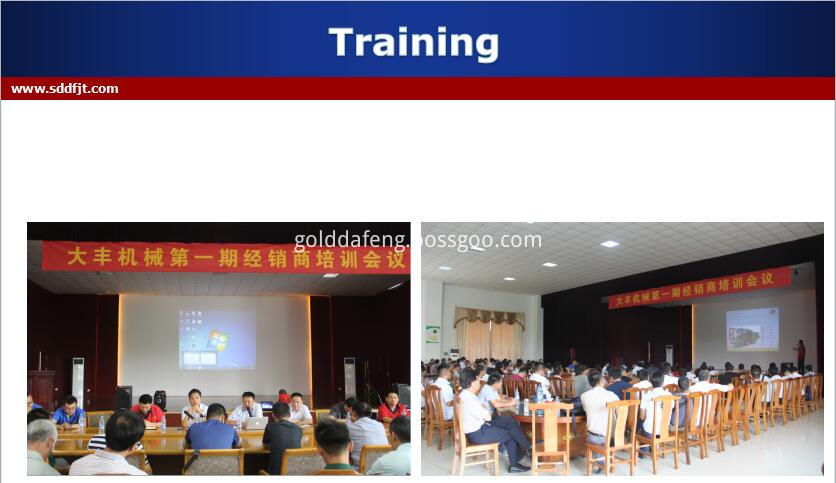 Certificate: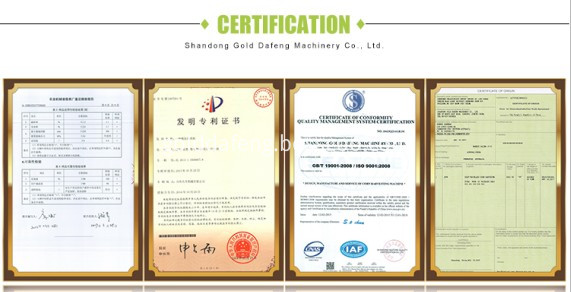 After-sales service
1.Warranty
Gold Dafeng grants our clients twelve-month-period warranty for any machine purchased from us which could reach the certain target quantity. During the warranty period, in case the defect of material or workmanship has occurred with spare parts in normal operation, the defective part will be repaired or replaced free of charge, at our discretion.
2.Spare parts
Gold Dafeng is dedicated to provide our clients with genuine spare parts with the highest quality, exact fitness and appropriate function. With our global distributor network, you are guaranteed with fast delivered and services, wherever you are, please submit your spare parts request to us, and list products name, model, equipment serial number, description of required parts. We guarantee that your request will be handled quickly and appropriately.
3.Installation&Maintenance
Gold Dafeng is able to provide you with the overall installation of complicated machinery and equipment, allowing you to start the normal operation of handling machinery immediately. After installation, we will make inspection of the whole machine, operate equipment, and provide you with testing data reports of installation and operation.
4.Training
Gold Dafeng offer perfect facilities and comfortable environment and can provide training service to different users. The training sessions include product training, operation training, maintenance know-how, technical know-how training, standards, laws and regulations training and other training, all of which are tailored to fulfill your individual needs. Training programs can be conducted in our factory field, or at the client`s site.
5.technical advice
Gold Dafeng can also help clients coordinate with trained service personnel to provide you detailed and extensive knowledge about your specific machine. With our technical advice, your machine service life can be significantly prolonged and sustained with high capacity.
About company:
Our factory with more than 20 years of experience and innovation, including Hydraulic Pressure Disc Harrows, High Box Rotary Tillers, Self-propelled Corn Combine Cutter, self-propelled full feed rice combine harvester, Farmer Tractor, Self-propelled Wheat Harvester and so on, offers one of the most complete lines in the industry.